It's September 1st! The time sure did fly by... I've been playing New Leaf off and on for the summer, but I'm excited for September.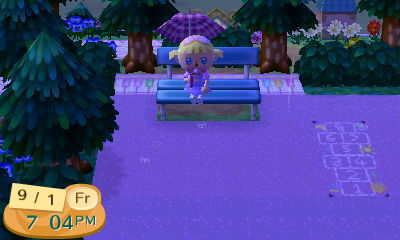 It was raining in Carousel today for the first time in a while. I always loved rainy days in animal crossing especially because of the gentle music change. Being able to use one of my cute umbrellas is also a plus.♡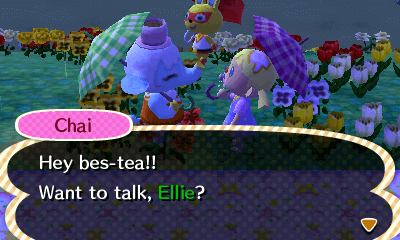 Chai wanted a greeting change so I changed it to a tea pun, hehe. I hope she asks to change her catch-phrase sometime so I can also change it to another tea pun.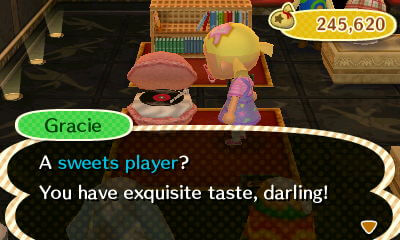 Sweets set has appeared at Gracie~♡ I was able to buy the player, purin table, wall and carpet today. Hopefully I can collect the set casually. I would like to collect extra pieces for a cafe style house on a different character.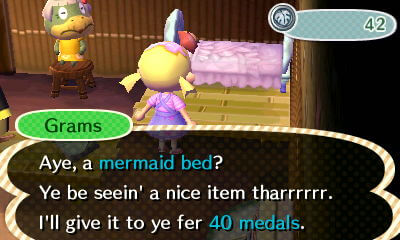 There was a mermaid bed at club tortimer, so I did a couple mini games and bought it. I always try to mix up which mini games I play so things stay a bit fresh. Today I did the 6 minute Pro Shark Hunting Tour as well as the Elite Hammer Tour.☆
I also did some bug hunting on Club Tortimer for some bells~ ʕ≧ᴥ≦ʔ The sweets set will be mine!
Life stays peaceful on Carousel, so I will update this blog when something fun happens. Until next time~☆